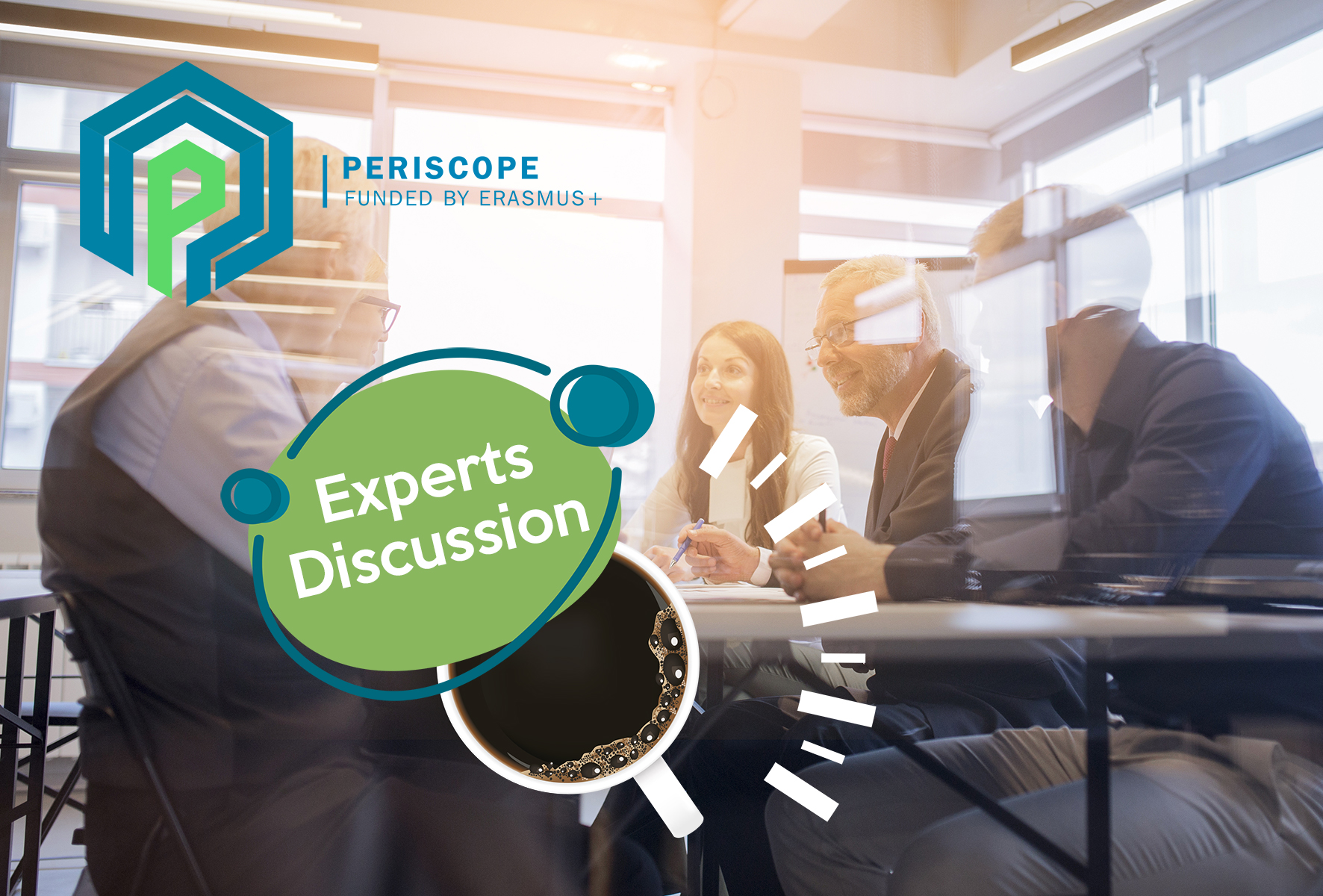 Take the opportunity to design tomorrow's purchasing skills in innovation and sustainability
ESSCA School of Management along with 4 European institutions (CBS Denmark, UTwente Netherlands, TUGRAZ Austria and Audencia France) is happy to invite international experts in sustainable purchasing or innovation purchasing to contribute to a European Research PERISCOPE funded by ERASMUS+.
The research is on the future skills of purchasers in sustainability and innovation.
The first part of the research, Experts discussion, is to gather insights from PSM experts on sustainability and innovation future skills.
You are invited to next Experts discussion Event!
"When?"
Experts discussion will take place online on June 26 from 10.00 a.m. to 12.30 p.m.
"what?"
A research event lead by Academic experts of purchasing in Europe with you experts' practitioners.
Experts discussion is a simple and flexible research methodology for hosting group dialogue.
"How?"
Online event gathering different teams. Event participants will be discussing current challenges and opportunities linked to sustainability and innovation in purchasing as well as future purchasing skills under a guidea discussion format.
"Who?"
The event will gather participants from all over Europe and different industries, all experts in sustainability and innovation in purchasing.
The PERISCOPE team.
---
Upcoming Experts discussion event details
• The Experts discussion will connect experienced purchasing and supply management experts to look into the future of skills by exchanging experiences, best practices, and ideas related to purchasing skills and competencies.
• The Experts discussion will use Microsoft TEAMS conferencing platform with breakout rooms option. This option allows to have small groups within the main call, so larger group could be divided by facilitator efficiently.
---
Post event report, Expert discussion June 26th!

Shaping the future of purchasing professionals skills through conversations that matter
• 17 Purchasing /Supply chain experts in Sustainability & Innovation Purchasing
• 9 Academics in Sustainability & Innovation purchasing from Periscope
• Expert discussion conducted using World Café format
1) Which skills are needed for purchasing to contribute to sustainability?
2) Which skills are needed for purchasing to contribute to innovation / co-development?
3) What is preventing companies from being simultaneously sustainable and innovative?
• Voting results: Knowledge, Skills, Attitude and Organizational constraints identified (see highest ranked ideas)