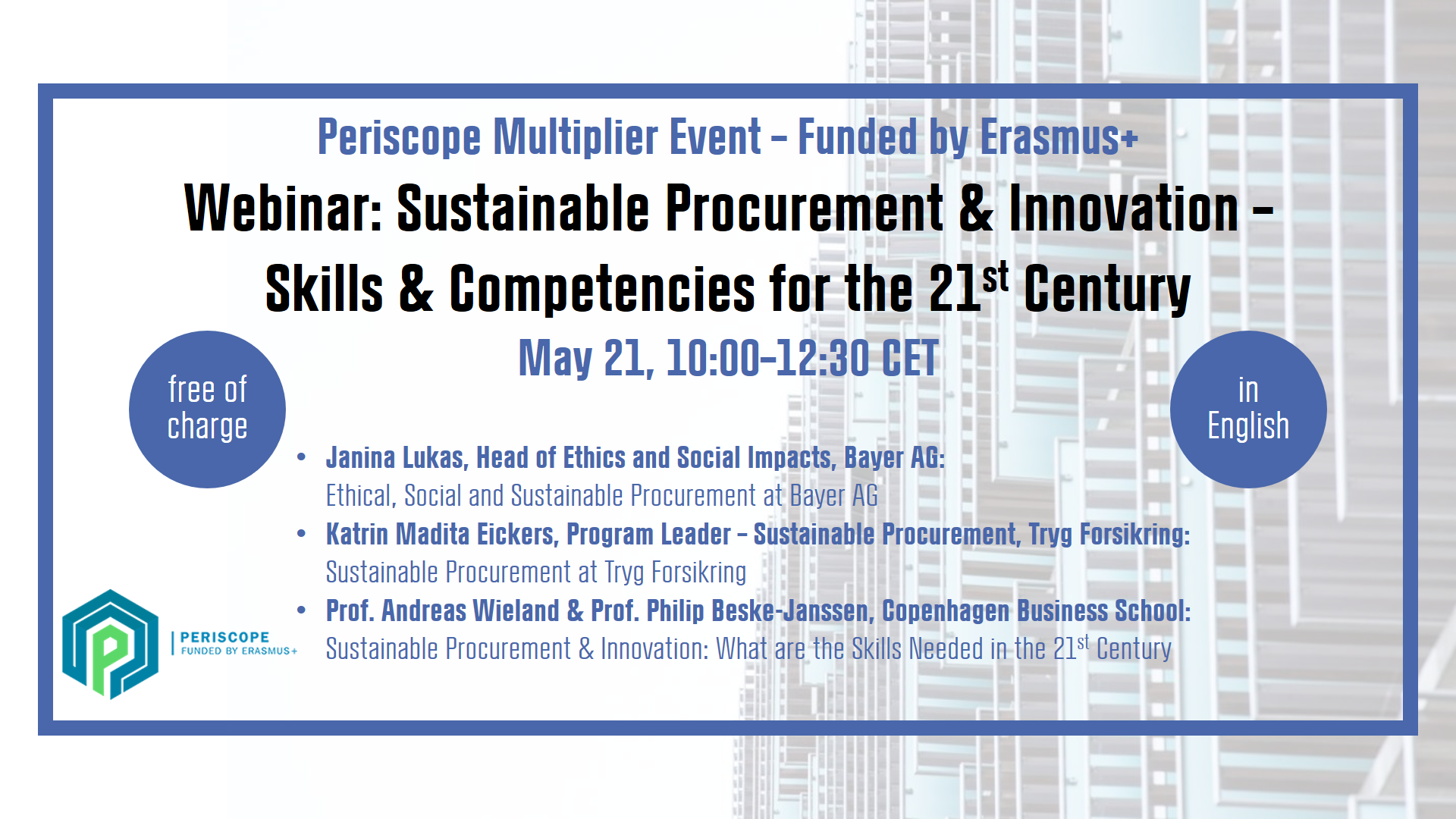 CBS MULTIPLIER EVENT
May 21st , 2021
Friday, May 21st from 10:00 to 12:00 CET
Which skills are relevant for future sustainable and innovative purchasing and supply chain management?
On May 21, at 10:00 am CET, we at Periscope Erasmus+ project share the preliminary results of our European research project on Sustainable and Innovative Purchasing and Supply Management skills.
There will be a unique opportunity to learn and discuss with special keynote speakers from leading companies and academics about the future of purchasing and supply chain.
To register/sign up: https://lnkd.in/dEjJ5be